Klipsch Group, Inc. Introduces Wireless Subwoofer Kit for Hassle-free, Wire-free Bass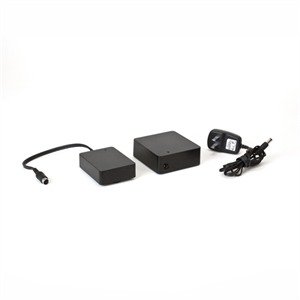 INDIANAPOLIS (January 6, 2011) — Klipsch Group, Inc.(KGI), owner of the Klipsch®, Energy®, Mirage® and Jamo® audio brands, is announcing today the launch of the Wireless Subwoofer Kit, the company's first ever product that offers superior wireless flexibility to its high-performance subwoofers through plug 'n play functionality.

Powerful bass is one thing, but powerful bass that can be placed anywhere in a room to achieve the best possible sound is another. The wireless subwoofer kit, model WA-2 (Wireless Access), connects directly to the "WA port" on the rear panel of select Klipsch, Mirage, Energy, and Jamo subwoofer models so-equipped. This wireless kit allows for convenient bass enhancement of music, home theater and whole-house audio systems. It also allows a consumer to transfer the LFE (Low Frequency Effects) signal wirelessly from an AV receiver, for example, to a compatible KGI subwoofer. The unique WA-2 allows for significant enhancement of whole-house audio / in-wall / in-ceiling systems, often lacking in bass response, through flexible placement of the subwoofer(s) into various rooms delivering rich, powerful sound. Up to six or more wireless sub kits can be used in a typical household.

"The last thing consumers want in a home theater or whole-house sound system is more wires," said Mark Casavant, vice president of product development for KGI. "Not to mention as televisions are becoming thinner, home theater components need to undergo makeovers to ensure their aesthetics match that of today's consumers' tastes. Our WA-2 wireless subwoofer kit appeals to mainstream consumers and audiophiles alike who want a wireless subwoofer without sacrificing sound performance."

The two-piece kit is composed of a transmitter and a receiver. The transmitter plugs into the "Sub/LFE out" or "L/R pre-out" port of any stereo/home theater component. The receiver plugs into the "WA port" on the back of the KGI subwoofer. A simple pairing process syncs the transmitter and receiver the first time they are used; after that, the sub is automatically activated as soon as an LFE signal is sent. This accessory is meant to add simplistic wireless capability to the already superior performing KGI subwoofers, including the Klipsch SW-110, SW-112, SW-308, SW-310, SW-311; the Energy ESW-M6 and ESW-M8; the Mirage MM-6,MM-8 and the Jamo Sub 800.

"Because powerful bass extension has long been at the heart of Klipsch Group brands, we wanted to make it easy and hassle-free for our customers," said Casavant. "By incorporating advanced wireless technology into an easy-to-use product, we're now able to deliver our renowned sound at the most user-friendly level."

The WA-2 will available for purchase at select retailers and klipsch.com in summer 2011.

About Klipsch Group, Inc.
Klipsch Group, Inc. (KGI) is a leading global manufacturer of premium sound solutions for the consumer and professional markets. With the legendary Klipsch®, Jamo®, Mirage® and Energy® brands under its corporate umbrella, KGI collectively offers over 160 years of superior engineering and world-class research and development experience. Chairman and CEO Fred S. Klipsch along with his wife Judy purchased Klipsch & Associates from founder and cousin Paul W. Klipsch in 1989. Then in 2005 and 2006, the company acquired the Denmark-based Jamo and Canadian-based Audio Products International respectively to accelerate global growth and establish a more competitive, cost-efficient company. KGI is privately held with worldwide headquarters in Indianapolis, Ind.